ARTIST'S STATEMENT

I love the elegance and simplicity of the Chinese Brushstroke. Each stroke can represent a leaf, a wing, an emotion - so much can be said with so little. A simple elegant piece transitions into all cultures and fits every décor.

My favorite self-expressions are Animals, Botanicals and Landscapes. By forming an artistic relationship, we can translate your memories and dreams into a tangible artpiece that you can look at and enjoy every single day.
My purpose in life is to create Art and Beauty in this world, … one painting at a time.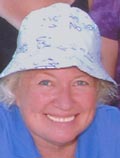 ABOUT DIANA MARRA
In life as in art,
"Everything I do makes me what I am"
(anonymous).

For as long as she can remember, Diana has wanted to be an artist. Yet for whatever reason, she felt she had to do something scientific and did not pursue art professionally. With a dual major in Chemistry and Psychology from Ohio University, she began a 33-year career with Formica Corporation, primarily in Engineering, Design, and Global Product Development. Being able to visualize the end result as an artist, and develop and implement production steps as an engineer, was a unique and vital combination to her success.

Formica capitalized on her talents by sending her to paper mills, printers, and manufacturing plants across the USA, Canada, Germany, France, England, Japan, and China, to professionally color match designs, develop textures and create new products.

With new-found freedom in 2008, she turned a 20-year sideline pursuit of art into an in-depth investigation into Art History, Designs of the Masters, Color Theory, PhotoShop, Faux Finishing, Botanical Drawing, and Chinese Brush Painting. And there she found her niche: the ancient art of Brush Painting, with such elegance in its simplicity, captured her heart.

The year 2010 began a year of global travel and artistic study, to capture the cultures and landscapes for future paintings: from jungle-trekking and cave-tubing in Belize to the International Crane Foundation in Wisconsin to touring and study in Italy and the Mediterranean to Hawaii. The culmination of her Brush Painting education went from the Art Academy of Cincinnati and private study with Karl Feng, to a 3-week tour and study with Ning Yeh in China: the New China University in Beijing, climbing The Great Wall, Yellow Mountain and Zhangjiajie – the inspiration for 'Avatar'… old China as seen through an artist's eyes.

Diana's style includes both Traditional, using Chinese ink and watercolor, matted and framed, and a new Contemporary style using acrylics on gallery-wrapped canvas. Her products include fine art paintings, prints, miniatures, notecards, custom art.



I love to start with photos of my travels, add my emotional response,
and create a handpainted memory to treasure forever –
and I can do the same for you:
Your Memory + My Brushstrokes = Our Creation.


Diana gives God the glory of her passion and abilities and remains truly grateful


YOU MAY EMAIL ME
designbydiana@aol.com
or
CONTACT ME BY PHONE
513-884-2574
_____________________
Thank you for your interest.
I look forward to hearing from you.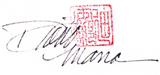 Memberships
Association of Miniature Artists
Cincinnati Art Club
Creative Book Arts
Greater Cincinnati Watercolor Society
Mixed Media Mavens
Queen City Artisans
Sumi-e Society of America
The Art Circle Essex Studio 122
WOWS Western Ohio Watercolor Society